Promotions
Frais de port
0,01 € pour toute livraison en France*
à partir de 30 €


(*hors DOM-TOM)
Meilleures Ventes
Seminar in english » Total Screenplay

Total Screenplay


(Le Scénario dans tous ses états)
4 days seminar - 4 story consultants - 4 methods of improvement

July 7th - 10th (4 days) in Paris

TOTAL SCREENPLAY SEMINAR
SCHEDULE
SPEAKERS
TUESDAY, JULY 7TH 2015 - Viki KING
---
How to Write a Movie in 21 Days
According to Viki King, your movie is already inside you. In this seminar based on her best-seller, Ms. King helps you discover and articulate that inner knowledge. You will know what your main character wants and needs; your story's beginning, middle, and end; and what, where, and when you will write it. This method makes a hard thing simple. We access your heart's desire.

9h30 - 13h
THE INNER MOVIE INVENTORY
was created and developed by Viki King, to help seasoned professionals as well as first time screenwriters to easily release the movie that lives at the bottom of your heart. Her dynamic, alternative approach to writing has helped thousands of writers to get their story from idea to screen.

14h30 - 19h
INNER INVENTORY SMART SHEET
Once you fill in your Inner Inventory Smart Sheet, you will know this about your script: what it's about, who it's about, what happens, why you're writing it and what you and your hero will be learning as a result of going through this action/adventure.
Also, you'll know where you'll write and when and it goes further to identify your optimum time of the day and place that works best for your unique creative process.

Topics include :
- The 9-Minute Movie – What goes on pages 1,3,10,30,45,60,75,90, and the end.
- What is the one thing you want to say with your movie?
- Why you must write it and why you couldn't until now.
- How your first scene will tell you everything about your whole story.
- Finally identify your unique writing process
- How to ask your character what he wants and needs and why that is crucial to your story
- What are Speed Pages and how come they're so easy?

And with her unique technique "Embracing the Impossible Obstacles" you will learn :
- How to be scared and do it anyway
- Managing your life as you are writing your story

She covers everything you want to know and then she covers everything you haven't yet thought of.

WEDNESDAY, JULY 8TH 2015 - LINDA SEGER
---
MAKING A GOOD SCRIPT GREAT
9h30 - 11h
STRUCTURING AND SHAPING THE STORY
Every good story needs focus, direction, dimensionality, and clarity. This session will discuss the elements of the three-act structure, including creating a great catalyst, how to move from context to story, and how to create strong movement from act to act so there is a tight relationship between the beginning, middle, and end.

11h30 - 13h
STRUCTURING SUBPLOTS, AND SCENE SEQUENCES
In this session, we'll apply the three-act structure to smaller elements, showing how to build a scene and how to build the sequences for the maximum momentum, dramatic excitement, and strong pay-offs. We'll look at how subplots dimensionalize the plot and how to integrate and intersect subplots with plot.

14h30 - 16h
EXPRESSING THE THEME
Every movie is about something and tells us about the human condition. In this session, we'll look at how to find your theme, what are successful themes, and four different ways to express the theme. This will include how cinematic images work with "theme" to create a more visual film.

16h30 - 18h
BUILDING THE CONFLICT
Conflict is essential for every great film. We'll look at five different kinds of conflict and ways to build conflict and also ways to resolve conflict.

THURSDAY, JULY 9TH 2015 - Dara MARKS
---
INSIDE STORY : THE POWER OF THE TRANSFORMATIONAL ARC
In this workshop, Dara Marks teaches writers how to create a natural story structure that reflects the authentic nature of the human drama. By focusing on the journey of the character, writers will be shown how build an interior storyline that forms the Transformational Arc of Character. Knowing how to utilize the power of the Arc will greatly enhance every writer's ability to construct scripts that are more powerful, meaningful and marketable.

9h30 - 13h
GETTING TO THE GOLD
In the process of creating plot and character, it is easy for writers to lose track of what is important and valuable in their story. In this course writers are introduced to advanced techniques that will help to define the theme and put it to use as the unifying element that informs every character choice and plot decision that is made. Knowing how to develop a theme enhances your ability to craft stories that have more depth and substance because they have a strong interior core that defines and drives the narrative. This is the gold that lies within every story just waiting to be discovered.

14h30 - 16h
BUILDING A STRONG ARC OF CHARACTER
The transformational arc is, in effect, the interior line of structure. Whereas the plot guides the external conflict and action, the arc guides the inner, emotional development of your characters as they are forced to deal with the conflict of the plot. Employing the transformational arc makes the story more human and relatable, and it also greatly expands a writer's ability to identify and stay focused on the deeper thematic, emotional and even transcendent dimensions of a story.

16h30 - 19h
ENGAGING THE FEMININE HEROIC
It isn't physical prowess that gives the feminine her heroic stature; it is her courageous ability to descend into the dark, forbidding places that lie within, in order to retrieve her essence. Dara will guide you on a journey into the depths of the creative process, using mythic epics as a gateway into the archetypal realm, revealing the mysteries found in the soul of the human drama. There is enormous power when a story taps into archetypal characters or situations because they enable the audience to identify with the narrative
on the deepest possible levels. In particular, mythic stories have survived only because they are constantly revealing to every new generation the patterning of human life. Learning how to identify these archetypal patterns in your own scripts will enrich and enhance everything you write.
FRIDAY, JULY 10TH 2015 - William M. AKERS
---
YOUR SCREENPLAY SUCKS!
9h30 - 11h
WRITING PROCESS
- Writing is really, really hard. Admit it, then get on with it!
- Pick the wrong subject = Doomsville!
- Self-Censoring during the first pass = Doomsville, Part Deux!
- There is no Method. Never will be!
- Ways to move your story forward even when you can't write a word!
- The "South Park" writing lesson!
- The Jerry Seinfeld writing worksheet! (Handout.)
- The Kitchen Timer method! (Handout. Translation required.)
- Fear of writing. A Super-Giant waste of time!
- The magical "Random Thoughts" Outline!
- New techniques to approach the blank page: The Keith Richards Writing Method! The 3x5 Card Shuffle!
- You can write your way out of a hole!
- And more!

11h30 - 13h
IDEA IS THE BE ALL AND END ALL
- Write something you care about and have something to say!
- Write the story that only you can write!
- Only (somehow) write about yourself!
- Get in touch with your demons!
- Emotion is king, queen, emperor, and dictator rolled into one!
- Discover your theme partway through!
- Write a movie you can MAKE!
- Have a hapy ending, you clod!
- And more!
WRITING NUTS AND BOLTS
- The physical writing has to be a joy to read!
- "If you don't take the time to get it right, I don't have time to read it!"
- The movie floating above your computer is not what we want to read!
- Any way you can get it on the page IS THE RIGHT WAY!
- Print to Rewrite & Proofread! (Handout: Print to Proofread. Translation required.)
- Check In Around The Room!
- If you can be vague or specific, pick specific!
- And more!

14h30 - 16h
IT'S ONLY ABOUT CHARACTER
- Why you must write every lead character for Angelina Jolie!
- Why it's all about what the Bad Guy wants! And Why!
- A little old lady vs. your grandmother!
- Give your hero a long, long, long journey! (Handout. Dialogue from AS GOOD AS IT GETS. Translation required.)
- What are they doing before and after the scene?!
- Place is a character, just like people are characters!
- Northop Davis Character Map! (Handout. Translation required.)
- And more!
IF YOUR DIALOGUE STINKS, IT'S OVER
- The Panic Dialogue Edit!
- What I learned from "The Wire"!
- Naturalistic dialogue is quicksand!
- Helpful Dialogue Hints!
- And more!
ARE YOU REALY SAYING WHAT YOU THINK YOU'RE SAYING?
- Write what you are trying to say with the story!
- Why do you want to tell this story?!
- What do you want the main character to feel at the beginning vs. at the end -- about the other characters and about themselves?!
- What do you want your ending to accomplish?!
- What can you do to amp up the emotion!
- Add depth to the conflicts!
- Let a reader tell you what you're actually saying!
- And more!

16h30 - 18h
REWRITE OR PERISH
- Epoxy theory!
- Beware the insidious… False Loop!
- 7 Deadly Sins of Writing! (Handout. Translation required.)
- The Rubber Stamp Speech! (30 minutes) (Handout. Translation required.)
- And more!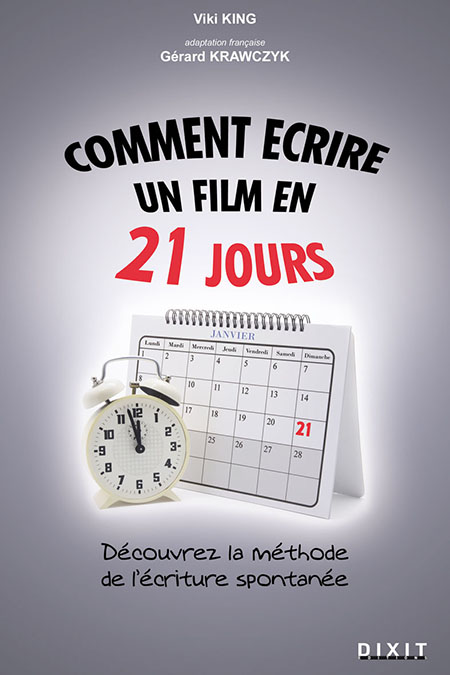 VIKI KING
---

Viki King is the international best-selling author of the industry standard
guide How To Write A Movie in 21 Days –The Inner Movie Method - She is the prominent, 'in-demand' Story Consultant on films in the U.S.
and worldwide and is private counsel to many Hollywood luminaries.
She is currently developing new cinema for the emerging film markets
in Asia and shepherds many projects from the beginning idea to the
successful launch of the film.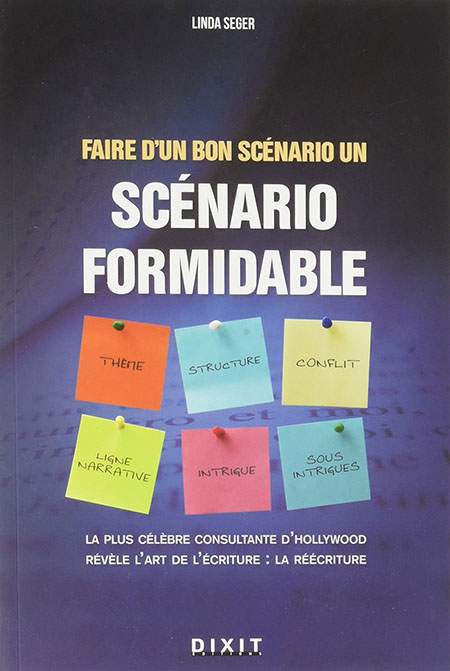 LINDA SEGER
---

Dr. Linda Seger created and defined the career of Script Consultant when she began her business in 1981, based on a method for analyzing scripts she developed for her dissertation project. Since then, she has consulted on over 2,000 scripts including over 50 produced feature films and over 35 produced television projects. Linda Seger has taught and lectured in over 33 countries on six continents She has given seminars for studios, networks, production companies, television series, film commissions, universities and film schools. Linda Seger has written 12 books, 9 of them on screenwriting, including the best-selling
Making a Good Script Great, Creating Unforgettable Characters
.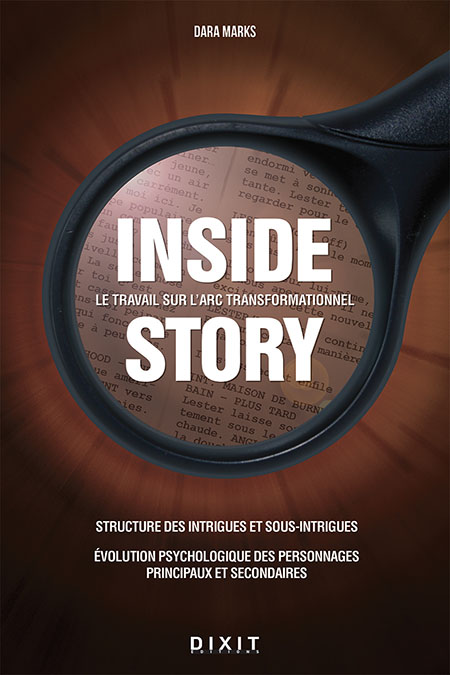 DARA MARKS
---

Dara Marks, Ph.D. is a leading international script consultant, seminar
leader, and author of one of the top selling books on creative writing,
Inside Story : The Power of the Transformational Arc.
She has specialized in the analysis of the modern screenplay for the past three decades, and Creative Screenwriting Magazine has consistently rated her one of the top script consultants in Hollywood. Dara has worked for most major Hollywood studios and her advice has been sought on a variety of films and television projects. Her groundbreaking work in this field continues to help writers engage more deeply and effectively in the creative writing process. Currently, Dara leads seminars world-wide and is an adjunct professor at Pacifica Graduate Institute in Santa Barbara.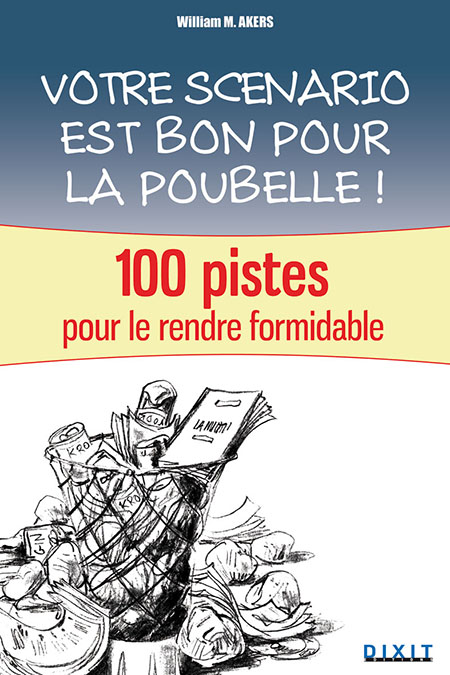 WILLIAM M. AKERS
---

Author of
Your Screenplay Sucks ! 100 Ways To Make It Great
, William
M. Akers is a WGA Lifetime Member and has had three feature films produced from his screenplays. He has written for studios, independent producers, and the major television networks. He is Chair of the Motion Pictures Program at Belmont University. His first novel, Mrs. Ravenbach's Way, will be published in July. Akers gives writing workshops around the world and is a regular speaker at Story Expo in Los Angeles. He speaks decent French and was a Jeopardy! contestant.
Masterclass LES OUTILS DE LA NARRATION de Christopher Vogler sur Facebook
Masterclass STORY de Robert McKee sur Facebook
Agenda des formations
Contact Formations
Une question ?
Contactez le responsable-formations :

Tél. : 01 49 70 89 52
Fax : 01 49 70 02 15
Email : accès à l'email
Newsletter
Suivez toute notre actualité grâce à la lettre d'information Dixit.